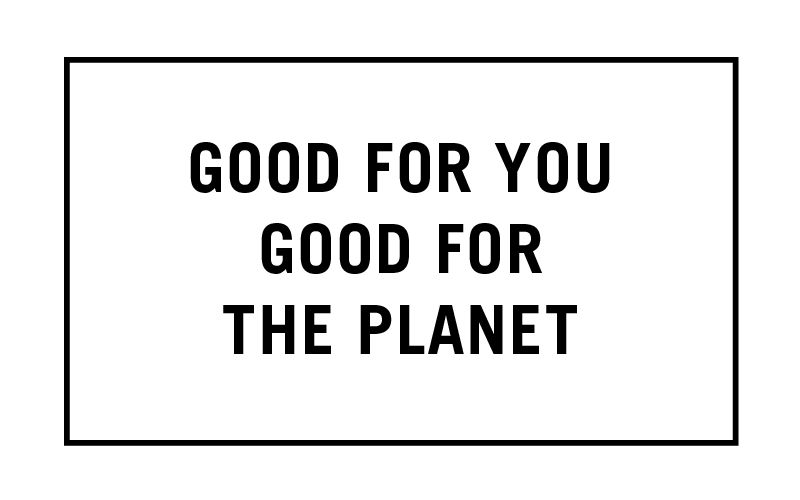 To leave something behind, you need a product that will last, and a planet to leave it in.
The Ironclad Pan Company was founded in 2019 by Kate Slavin, Levi Slavin and Joe Carter, and since then they have been producing the only cast iron cookware with a Three Generation Guarantee™.  Their aim was to create a sustainable product that would mean a return to beautiful craft and traditional techniques. In an era of disposable stuff and low quality imports, they wanted to create a product that would last for generations. Not to mention also reducing the millions of Teflon pans being sent to landfill every year, leaching potentially harmful chemicals into our soil.
Together they set out to find a way to substantiate their brand worth. If they were designing a product to last, why not offer a guarantee. One that would last longer than any on the market. Settling on a modest 100-years, the team decided to cast that contract in iron on the base of every single skillet. Kate is from New Zealand, a skilled designer by trade. She does all the product and branding design. Levi, originally from Australia, is a wordsmith by trade and Ironclad's incredible creative powerhouse. Joe comes from England, is a born entrepreneur and doesn't stop at "no, we can't do it."
Felicity Morgan-Rhind joined the team in 2020. An amazing film director, passionate chef and close friend to the founders, her beautiful recipes help to inspire the ever-expanding Ironclad community.
After establishing themselves in New Zealand, Ironclad expanded their physical presence into the Australian market in 2022 and brought in Nic Bastian, Kate and Levi's brother-in-law and financial guru, to run things on the ground in Sydney.
Ironclad proudly manufactures locally in both New Zealand and Australia, working with the most talented craftspeople in each market to create quality goods that will last. And this local ethos will continue as Ironclad grow globally.
From humble beginnings as a small, local business Ironclad is on a mission to create a global community who care about the food that they eat, how they cook it and the planet that they live on.
Co-founders Joe and Kate